Our Fresh Watches and MORE on Twitter & Facebook
---
All Our Watches in Alphabetical Order Below...
A. Lange & Sohne "GRAND Lange" White Gold
A. Lange & Sohne "GRAND Lange" Yellow Gold
A. Lange & Sohne "GRAND Lange" Platinum
AMERICAN WALTHAM 14k. solid gold pocket watch
AUTORIST vintage 1930's early automatic
AZIMUTH Roulette SP-1 limited to 500 pieces NEW
AUDEMARS PIGUET Royal Oak Offshore Worth Ave.-only 100 made
BAYLOR Electric 1960's w lightning bolt hand and markers
BELAIR GMT just like the HEUER
BELL & ROSS by SINN ref. 142 Space 2 chronograph
BENZINGER UNITAS FULL SKELETON hand detailed masterpiece
BENZINGER SUBSKRIPTION hand detailed masterpiece
BIRKS 14k. white gold ladies vintage watch with diamonds
BIRKS Ladies Eterna-Matic 1950's
BOREL COCKTAIL watch-men's 1960's
BREGUET ref. 5140 NEWER 18k. white gold w/box and papers
BREITLING Department of Defense Canadian Military
BREITLING NAVITIMER 806 steel from 1967
BREITLING NAVITIMER ref. 0816 massive 48mm. from 1968
BREITLING NAVITIMER instruction manual
BREITLING SUPEROCEAN chronometer (new)
BUCHERER ladies 18k. white gold 1950's
BULOVA Accutron Astronaut 1960's
BULOVA Accutron Asymmetric case from 1971-rare
BULOVA Accutron Floppy Football
CARAVELLE DIGIMATIC 1970's funky automatic
CARLO FERRARA dancing regulator
CARTIER Pasha Seatimer men's newer watch
CARTIER RONDE platinum rare newer watch
CENTRAL 1930's watch with original band only $295.
CHRONOGRAPHE SWISS Rose Gold Chronograph 1940's
CHRONOSWISS TIMEMASTER unused-w/box and papers
CLEBAR vintage Chronograph 1960's
CROTON Chronograph oversized Valjoux 7738
CYMA 1960's thin vintage watch
CYMA Ladies 18k. gold cocktail watch
DELUXE diamond and cocktail watch 1930's
DOXA 14k. rose gold ultra-thin 1960's
ELGIN Lady & Tiger cocktail watch
ENICAR Sherpa-Guide World Time watch
ENICAR Unused 1970's-never worn
ETERNA Athena 18k. white gold ladies watch
FREDERIQUE CONSTANT "Heart Beat"
GEVRIL stadium billiards automatic unused
GERALD GENTA Retro w/box and papers
GIRARD PERREGAUX chronograph 1950's
GRUEN Bat Wing Driver's watch silver dial
GRUEN Bat Wing Driver's watch 1940 black original dial
GRUEN ELECTRA vintage electric very uncommon
GRUEN Pan-Am 1950's Original Dial
GRUEN Precision 14k. gold 1947
GRUEN PRECISION 1500 Feet dive watch orange exotic dial
HAMILTON 950B vintage pocket watch
HAMILTON 1929 white gold filled
HAMILTON Automatic Chronograph newer 1990's
HAMILTON Electric Van Horn box and papers
HAMILTON Electric Van Horn with rare diamond dial
HAMILTON Electric Ventura 2 (Pacer 14k. gold very rare) 1965
HAMILTON Fontainebleau chronograph
HAMILTON LADIES 9k. gold 1960's round
HAMILTON LADIES Platinum and white gold w/diamonds 1940's
HAMILTON LADIES White Gold diamonds-worn on Mad Men
HAMILTON 992 Pocket Watch from 992
Helvetia German Military WW2 watch
Helzberg ladies locket watch 1960's
HILTON 18k. gold chronograph 1960's
IKEPOD Chronometer/chronograph
IWC 14k. yellow gold 1950's caliber 853 automatic
IWC 18k. yellow gold 1950's caliber 401 manual wind
IWC 18k. yellow gold 1950's caliber 852
IWC 18k. yellow gold 1950's caliber 852 Automatic
IWC Shaffhausen Steel 1940's caliber 83
IWC Shaffhausen Steel 1950's automatic
JAEGER LECoultre Master Compressor Navy Seals Limited
JAEGER LECoultre Reverso Squadra w/box and papers
JAEGER LeCoultre Memovox alarm 1960's
JAQUET DROZ Grande Date white gold 26/88
JAQUET DROZ Decentree white gold 76/88
JUVENIA Chronograph 18k. gold 1950's
Laco Pilot's limited edition 116/500
Laco Pilot's limited edition 119/500
Ladies 1920's-30's solid gold with checkerboard dial
LeCOULTRE 14k. 1950's w/knotted lugs
LeCOULTRE alarm watch 1950's steel
LeCOULTRE alarm watch 1950's 14k. gold
LeCOULTRE exotic in 14k. white gold filled
LeCOULTRE Ladies 14k. White gold exotic
Levrette 14k. gold pocket watch 1920's
LIP Darkmaster 2000 rare mechanical chronograph
LONGINES 13ZN chronograph 1940's 18k. gold RARE
LONGINES Conquest Electronic tuning fork vintage watch 1970's
LONGINES Conquest Chronograph Munich Olympic edition 1972
LONGINES Flyback Chronograph 1940's
LONGINES Mystery Dial 14k. gold 1960's
LONGINES round steel Roman dial 1930's
LUSSERNA ladies cocktail watch 14k. gold
MARS Automatic 1930's early watch
MARVIN Thin unused watch 1970's
MEDENA 1950's Day/Date Calendar
MERIT TONARIST ALARM ny HANHART
MIDO MULTIFORT Grand Luxe 14k. gold 1951
MIDO OCEAN STAR POWERWIND 1960's
MOVADO Art Deco 1930's Platinum w/diamonds
MOVADO bumper automatic reflective dial
OMEGA baby Ploprof vintage dive watch
OMEGA Bullhead chronograph vintage 1970
OMEGA Century original black dial 1956
OMEGA Century 1954 silver dial
OMEGA Chronostop Oversized black dial 1967
OMEGA CONSTELLATION 18k. gold ladies-modern
OMEGA CONSTELLATION 1963 black dial
OMEGA CONSTELLATION black dial 1966
OMEGA CONSTELLATION 1964 Pie-Pan
OMEGA CONSTELLATION 1966 "C" style
OMEGA CONSTELLATION 1970 "C" style with brick bracelet
OMEGA CONSTELLATION 1969 w/rice bracelet
OMEGA CONSTELLATION f300 gold plate
OMEGA CONSTELLATION pie-pan 1960 original black dial
OMEGA CONSTELLATION pie-pan 1966
OMEGA CONSTELLATION T.V. shaped black dial 1970's
OMEGA GENEVE Date Automatic early 70's
OMEGA ladies cocktail from 1960
OMEGA ladies 18k.white gold from 1966
OMEGA MegaQuartz Marine Chronometer
OMEGA Memomatic Alarm watch 1970's
OMEGA RECTANGULAR 1940's long and curved
OMEGA SEAMASTER Banana 200 1971
OMEGA SEAMASTER 200 POPPY dive watch-rare 1972
OMEGA SEAMASTER DeVille Manual Winding
OMEGA SPEEDMASTER 125 from 1974
OMEGA SPEEDMASTER MK2 cal. 861 from 1970 with tanned dial
OMEGA SPEEDMASTER Triple Date chronograph from 1999
OYSTER CENTREGRAPH 1942 Black dial-rare
OYSTER CENTREGRAPH 1942 Sterling Silver
OYSTER ESSEX in stainless steel 1950's
OYSTER Lipton 1942 Rolex Military Watch Steel
OYSTER RALEIGH Rolex military watch from 1942
PANERAI Pam O4B Luminor Marina PVD
PANERAI Pam 184H Radiomir Panerai GMT
PANARAI Pam 212 Luminor Panerai Flyback 1950
PATEK Philippe Nautilus ref. 3800/1
PATEK Philippe Rectangular 1940's
PERPETUAL pendulum winding early automatic
PERRET 18k. gold 1890's pocket watch
PHENIX Ladies Vintage watch 14k. gold
PORSCHE Design 1990's chronograph by Eterna
PULSOMATIC (Swiss) jump seconds (rare)
R.C.A.F. Canadian pilot's watch Chrome
R.C.A.F. Canadian pilot's watch Chrome plated
R.C.A.F. Rodania One Button Chronograph
RECORD large rectangular 1940's
RELLUM Military WW2 vintage watch
REVUE SPORT German Military WW2
REVUE THOMMEN ALTIMARK altimeter/Barometer watch
ROGER DUBUIS Golden Square white gold-ONLY 28 made
ROLEX Air-King Super Precision 1958
ROLEX CELLINI 1997 18k. white gold with papers
ROLEX Daytona Cosmograph instruction booklet 2006
ROLEX DATEJUST Thunderbird 1971
ROLEX EATON's Quarter Century Mens' 14k. gold
ROLEX EATON's Quarter Century Mens' 14k. gold 1954
ROLEX EXPLORER 1960 Date tanned dial
ROLEX Jubilee Bracelet 20mm. 1961
ROLEX Ladies 10k. gold Cocktail watch
ROLEX Ladies 14k. gold bracelet watch
ROLEX Ladies Cocktail Watch 18k. gold 1950's
ROLEX Ladies Cellini 14k. gold
ROLEX Ladies Oyster Perpetual Date 1966
ROLEX Ladies Oyster Perpetual Date 1966 Steel
ROLEX Ladies Oyster Perpetual Serpico Y' Laino
ROLEX Ladies Tonneau shape early 1940's
ROLEX Ladies Yachtmaster w/box and papers
ROLEX OBSERVATORY 1940's original
ROLEX OYSTER 1930's ref. 7360 Sterling Silver
ROLEX OYSTERDATE 1959 roulette date
ROLEX OYSTER Manual in SPANISH (Su Rolex Oyster)
ROLEX OYSTER PERPETUAL Date 1967
ROLEX OYSTER PERPETUAL Dauphine hands 1960's
ROLEX OYSTER Quartz steel 1978
ROLEX OYSTER Royal 1950-amazing dial!
ROLEX Precision Dustproof 1950's
ROLEX Precision 9022 Oversized-RARE from 1956
ROLEX Precision Steel 1975 w/Rolex buckle
ROLEX Prince 971U Sterling silver rare with 24 hour hand
ROLEX Prince Railway Doctor's watch
ROLEX Ladies Serpico Y'Laino dial 1962
ROLEX Skyrocket Shockproof black dial-uncommon
ROLEX Skyrocket Shockproof Gold Plated
ROLEX Skyrocket Shockproof circa 1942 Pilot's Watch gold plated
ROLEX Skyrocket Shockproof circa 1942 Pilot's watch Sterling Silver
ROLEX Standard Rose Gold Ladies 1940's
ROLEX Submariner 16610LV from 2005
ROLEX Submariner 5513 from 1970
ROLEX Submariner 1680 red letter from 1966
ROLEX Submariner Manual 16610,16618,16613
ROLEX Time To The Second Quartz Clock
ROLEX Victory Pilot's watch Black Dial
ROLEX Victory Pilot's watch Silver dial
ROLEX Victory Pilot's watch in stainless steel
ROYCE CHRONOGRAPH Coloured dial
ROYCE CHRONOGRAPH exotic dial 1970's
ROYCE CHRONOGRAPH oversized 37mm.
ROYCE Ladies diamond and white gold cocktail watch
SOLAR AQUA WW2 Rolex military watch
TAG HEUER Monaco diamond dial (newer)
TEMPUS Ladies' cocktail gold and diamonds
TIMEX ELECTRIC Dorado 14k. gold w/box and papers
TISSOT Navigator Chronograph1 972
TISSOT Oversized 1969 Automatic
TISSOT 1940's three register chronograph
TISSOT NEWTIMER jump hour watch
TISSOT Quartz brick link ladies watch
TISSOT Quartz ladies Roman dial
TISSOT Rose Gold Oversized 14k.
TISSOT WORLD TIME 1950's steel
TUDOR Air-Tiger very uncommon oversized case
TUDOR Big Rose gold plated 1950's
TUDOR LADIES Submariner by ROLEX
TUDOR Ladies two-tone w/box and papers 1991
TUDOR Ladies White Gold Cocktail Watch 1950's
TUDOR Military black dial boy's size 1940's
TUDOR OYSTER CLARKE uncommon 1950's
TUDOR OYSTER CENTREGRAPH black dial
TUDOR OYSTER PRINCE 1950's Explorer style gilt,black dial
TUDOR OYSTER PRINCE 1950's gold plated
TUDOR OYSTER PRINCE 31 Junior Auto 1950's honeycomb
TUDOR OYSTER PRINCE 1978 w/white gold bezel
TUDOR OYSTER REGENT 1950's Explorer style dial
TUDOR OYSTER REGENT 1950's Explorer tanned dial
TUDOR OYSTER Yorke black dial 1950's
TUDOR Oyster Royal dress watch 1959
TUDOR Prince Oysterdate Black dial 1960's
TUDOR Regent w/Explorer style original dial
TUDOR Small Rose with Explorer style dial 1950's
UNIVERSAL GENEVE 18k. automatic 1970's
UNIVERSAL GENEVE POLEROUTER SUPER w/original box 1970's
UNIVERSAL GENEVE square 18k. yellow gold w/Roman dial
VANTAGE military Marines watch
WAKMANN Electric 1960's with LIP movement
WAKMANN Triple Date Chronograph 1960's
WALTHAM Crescent Up/down indicator Pocket Watch 1915
WALTHAM Pocket Watch from 1902
WALTHAM RIVERSIDE Maximus Hunting Case 18k. gold
WITTNAUER Diver's watch 1970's orange accents
WITTNAUER Electro-Chron 1960's black dial
WITTNAUER Electro-Chron 1960's rare dial
WITTNAUER hexagonal grasshopper style-very uncommon!
WITTNAUER SECTOR uncommon silver dial ca.1975
WITTNAUER SECTOR gold and black original dial
---
---
WatchesToBuy Inc.
London, Ontario. Canada
N6A1S1
email us> sales@watchestobuy.com
phone-Primary # Canada: 519.266.4380
phone-New York-Manhattan: 347.404.5347
phone-Australia: (02) 8007 4380
WatchesToBuy Inc.
Vintage Watch Specialist: Derek Dier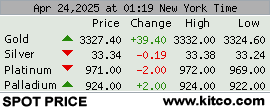 NAWCC member # 0135802
IWJG Member
Copyright © 1999-2014 WatchesToBuy Inc.